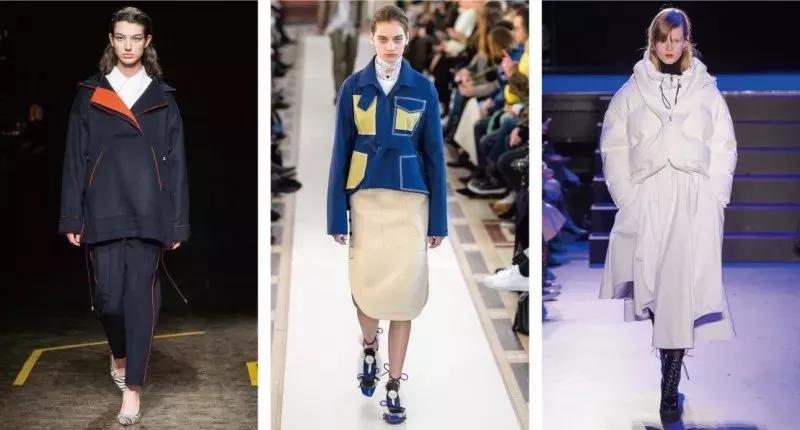 Sports consumers began to seek meaningful and well-designed products. Therefore, the emerging high-end sports and leisure market will surpass the traditional luxury goods and become the mainstream style. In the ever-changing and crowded clothing market, brands must think about coping styles to cater to the current situation, and need to create a single product to adapt to the body and mood, while appearance and use are equally important.
With the integration of nature and technology, people pursue to challenge the parallel state of physical and mental rest, challenge extreme sports and pay attention to healthy lifestyle. The concept of sustainability and environmental protection is particularly important in the sports industry. The openness and transparency of supply chain and weaving process is the key to brand building.
The emphasis on self-expression and personality makes sportswear show a strong rebellious appearance. Youth culture has broken through the limitations of age, gender, race and stature. Playfulness, creativity, aesthetics and strong sense of self-expression are presented by bold printing and exaggerated fabric application.
Custom movement
Inspiration: Advanced leisure sports modeling, which has both sports and commercial attributes, advocates excellent design and quality, and tries to reshape classics with contemporary aesthetics and perspective. Urban commuters are more expected to wear functional clothes with fashionable appearance, which is a further consumption upgrading after the upgrading of taste.
Fabric: Technology Merino wool blended material is the top priority of this season. It appears in the luxury sportswear market in a more scientific proportion with cashmere and Angora goat hair, which is a new sports expression of classic women's fabric. It not only continues the soft feel, felt and suede surface effect of wool, but also has powerful functions, such as deodorization, temperature control and quick drying. Leather with light nylon material is more innovative.
Details: the technology elements of functional coat are transplanted to wool jacket, waterproof zipper, taping, functional pocket, exquisite clip or zipper become the bonus point of high-end classic piece, reflecting the sports attribute details. The silhouette of jogging pants is made of fine wool like material, which is more exquisite. The overlay hood and over filling of down jacket make the clothes extremely garment digitalization.
Color: This theme adopts a series of classic black-and-white gray systems, and the simple use of large color blocks presents the modern avant-garde atmosphere. The combination of soothing and modern maxmara camel color, low-key and steady flower gray, mint green and cristobalite blue makes the autumn and winter pieces look new.
Retro fashion
Inspiration: the young generation of urban sports enthusiasts have never lost their love for 1980s culture. Sportswear presents a strong and clear retro trend, which brings an interesting sense of age appearance for sports modeling. This kind of personality combines modern sense and nostalgia, showing the rebellious and humorous character of young people.
Fabric: Velvet casual pants with simple basic knitted Hoodie, Plaid Cotton Blazer highlights nostalgia. The glossy material of film covering emphasizes the sense of straightness. Mercerized cotton and drop nylon create casual pants. Corduroy with a strong sense of striped back, used for skirts, trousers and simple outerwear.
Details: the basic sports piece shows personality and innovation through cutting design and lace up decoration. With exaggerated shirt cuff design, the long sleeve design with drawcord hem is very decorative. Full printed large letter print, matching with high waist short skirt and exaggerated leg set with mouth to outline the sexy lines of women.
Color: nostalgic color combination is the core of retro sports appearance. Dark red, lotus root powder, blonde wood and reddish brown are becoming more and more calm and charming after time precipitation. They are decorated with bright light amber and flame red. They are a group of colors with a sense of balance and stability.